Whitepaper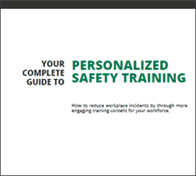 Your Guide to Personalized Safety Training
The effectiveness of safety training is largely dependent on how engaged the user is with course content.
This brief 5-page guide outlines how you can use Personalized Safety Training to make the most efficient use of your training dollars in reducing risk of incidents and injury on the job.
Download Resource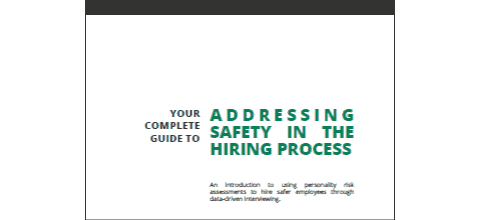 Addressing Safety in the Hiring Process
Download Your Free Guide! This comprehensive 3-step guide includes of practical tips for hiring and retaining top performers who contribute positively to your workplace safety programs. Based on decades of research into behavior psychology, this Free Guide takes you through the process of leveraging personality risk assessments to hire safer employees, leading to a reduction…
Download Resource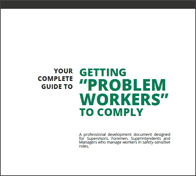 How to Get Problem Workers to Comply
Most managers and supervisors agree that a significant challenge in implementing a successful workplace safety program is compliance from certain vocal and influential members of their workforce. Register for your free copy of this report that outlines the top 5 action steps you can take to get problem workers to comply to corporate safety programs.
Download Resource