WHAT IS LP?
Leadership Profile helps inform hiring, placement, and development decisions around your organization's most valuable resource – its leaders. Proper assessment of leadership candidates can increase retention, productivity, engagement, customer satisfaction and – most importantly – Profitability.
HOW DOES IT WORK?

Extending our research in employee Workstyle and Performance, the Leadership Profile measures the coaching & leadership capabilities of current and prospective supervisors, managers, and executive leaders. Leadership Profile measures:
Leadership Orientation (Non-competitive vs. Dominant)
Emotional Orientation (Reactive vs. Calm)
Social Orientation (Reserved vs. Outgoing)
Interpersonal Orientation (Direct vs. Empathetic)
Task Orientation (Spontaneous vs. Regimented)
Conceptual Orientation (Conventional vs. Open-minded)
Teamwork Orientation
Conflict Management Style
Business Reasoning (Verbal & Numerical Problem Solving)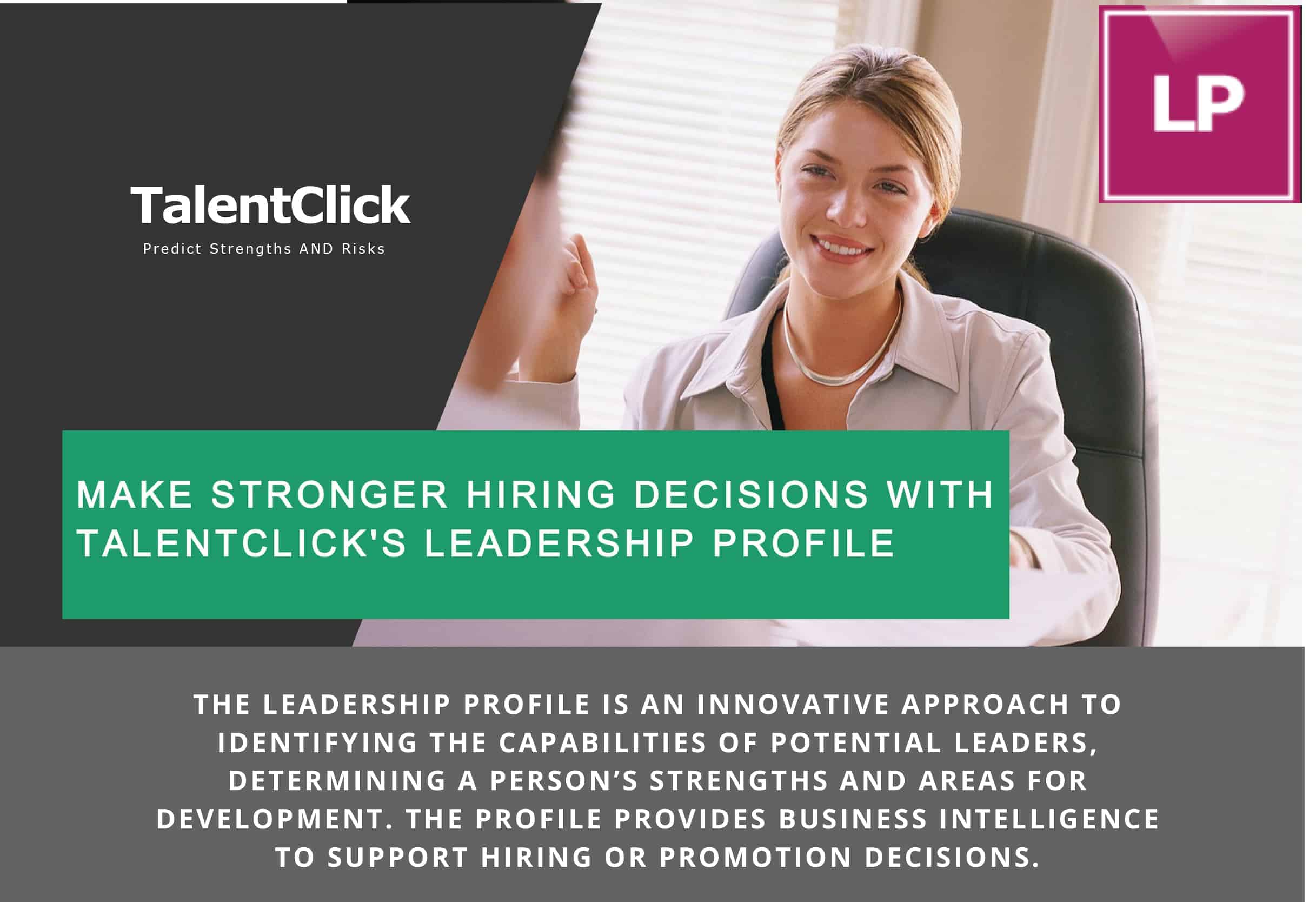 Speak to a Solutions Consultant Today!
Get in touch with TalentClick to learn more about how our solutions can help improve your business operations.