WHAT IS THE SQ™?
Safety Quotient™ is a new and innovative employee risk assessment technology that measures 6 unique personality traits directly connected to risk tolerance and unsafe behaviors. Most companies using Safety Quotient™ have reduced workplace incidents by more than 25%.
Years of research into workplace safety have uncovered 6 personality traits that are directly correlated to employee safety:
Resistance
Irritability
Distractibility
Impulsiveness
Anxiousness
Thrill-Seeking
Through a 10-15 minute online assessment, Safety Quotient™ measures participants' personality risk factors to predict which of your front-line employees are high-risk for these traits.
The employee risk assessment outputs a detailed two part report outlining strategies to improve the participants' Safety Self-Awareness and allows managers to predict preventable incidents through personalized training and coaching.
BENEFITS OF USING THE SQ™?
Companies using Safety Quotient™ have reduced workplace incidents by up to 20%.
We have been extremely pleased with the Safety Quotient assessment. It's quick and easy to use, but most importantly it works. Our injury rate has dropped 80% over the past two years, and that is in part due to the SQ™ and the business intelligence and decision support that the reports give us. I'd recommend it for any progressive leader looking for gains in their safety program."
HOW YOU CAN USE THE SQ™
Pre-Hiring
Assess candidates to gain insight into the type of employee they may be and receive tailored interview questions designed to have the candidate speak on their Safety Self-Awareness, ensuring they can be trained to overcome their unsafe tendencies.
Onboarding
Once you make your hiring decision, you can provide your new employee with their results in the form of the Participant Report. This report allows them to develop a better understanding of their default personality and how it affects their workplace behavior. The report plan allows managers to provide personalized orientation with coaching and management tips curated to the new hires' risk-areas.
Developing Current Employees
Having your current employees use the employee safety assessment will provide your supervisors with strategies to manage each of your employees' unique personalities, ensuring they make safer decisions.
Data Tracking
By regularly updating and analyzing your company's employee safety assessment data, you can begin identifying correlations between incident data and internal Safety Quotient™ data, allowing you to have a full 360 degree view of your Safety Risk Profile and develop more relevant training regimes. The data can be leveraged to build the Safety Self-Awareness of your employees and improve corporate safety programs at all levels.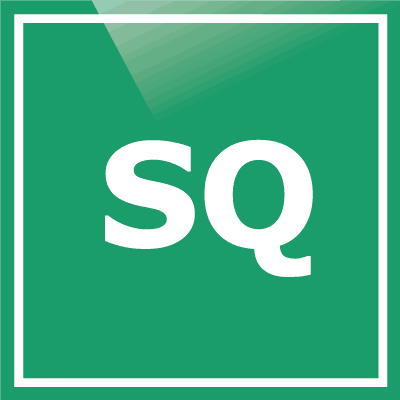 SQ fact sheet
Prevent Human Error
Safety Quotient™ gives employers the insight necessary to manage workers' "Higher-Risk" personality traits. Free Trial Now.