Affordable Unlimited-Use Subscriptions
It's time to save you some money. Historically assessments cost $300 per person or more, which prevents most companies from conducting high-volume assessments. Some vendors also charge a fee per report, while we, like Netflix, bundle all our products for one low price. Our subscriptions are so affordable you can test as many job applicants and current employees as you want, and the price won't change. Go ahead, test everyone!
Recent advances in technology means you get easy-to-use, world-class assessments at a more affordable price.
No need to count credits and wonder if you should–or shouldn't–assess someone.
Get multiple reports on each person, without paying more.
Fixed annual fee means cost certainty for budgeting.
Reduce bias. Testing earlier in the screening process helps you make better decisions about whom to interview.
Our screening intelligence can often take the place of one or two recruiters.
TalentClick Pricing for Unlimited-Use Annual Subscriptions
As low as $9 per use! (depending on your size of organization, volume of testing, and solution tier. Contact us for exact pricing.)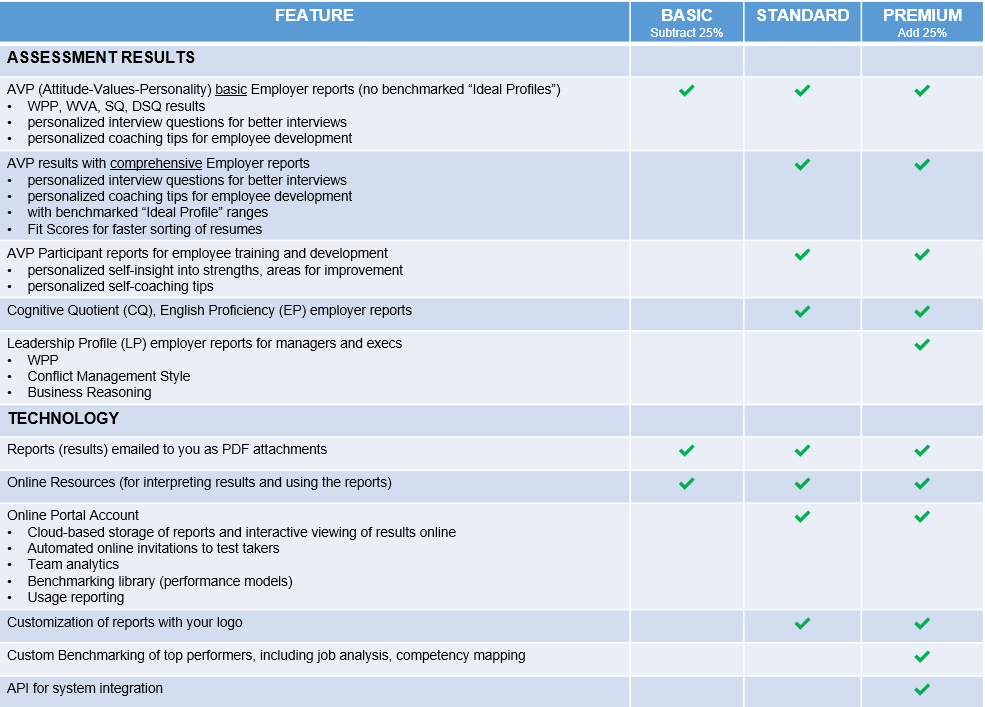 Get a Quote!